Rhythm-Fitness
By Drum Corp
What is it:
We come to your school for weekly sessions over 8 consecutive weeks in the term (1x per week). These 30-minute sessions have students locked in to playing group rhythms, drumstick tricks, playing along to current music, and interacting with each other in rhythm games while doing coordinated jumps and movements.
The sessions are a highly engaging, fun & physically activating 30 minute blast using bucket drums, pipe sticks and pumping music. Students are invigorated & uplifted by the experience. We locate the sessions in a school hall or designated classroom. All equipment is supplied by Drum Corp. 
​
Your Instructor:
Col Hatchman is the vivacious inventor and original instructor of the inspiring Drum Corp programs, world class touring and recording drummer (Screaming Jets / Nat Col & the Kings) and Guinness World Records "Loudest drummer on Earth". Col's been sparking up the education sector for 18 years, created major performance opportunities for students, and nurtured the genuine wellbeing 10,000+ students that have come through the Drum Corp programs.
​
​
What's next:
1. Email us- support@drumcorp.com
2. We organise the days and times for the sessions
3. Drum Corp comes to your school
​
​
​
Cost for 8 Week Program:
New Year Offer
$120/student (+gst)    (Normally $160)
GET A QUOTE or MAKE A BOOKING
E: support@drumcorp.com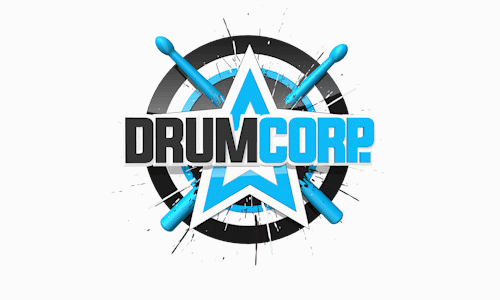 OPTION 1 - BLAST (ONE-OFF)
Key Points:  
8 x 30 minute sessions, 1 per week

20-35 students per session

Can be utilised for school sport

Physical Fitness

Whole-body coordination

Fun & Uplifting

Engaging way to learn

Amazing Instructor

New Year offer - $120 per student

Parents or school pay

If parents pay, Creative Kids Vouchers can be used
For 18 years Drum Corp's Rhythm-Fitness programs have been trusted by over 90 schools across NSW. Our specialty programs offer a unique approach to active learning that is as therapeutic as it is fun. 
​
Each session builds on students' physical fitness, mental fitness and coordination....while keeping them completely engaged and having fun. The sessions have students locked in to doing jumps and movements while playing group rhythms, drumstick tricks and rhythm games along to music. There are 2 options for students: "BLAST" and "8 WEEKS".
Approved by 90+ NSW schools